Tina Craddock

CA. USA
To Gene's fans, I ask u to be careful what u buy from auctions that claim to be Gene's or given by Gene - this doesn't come from the family, but some very sick and greedy poeple. I'm so sorry to u who have bought any of this stuff (such as the harley jacket, it wasn't even Gene's).
Aux fans de Gène, je demande d'être prudent a ceux qui achètent des ventes aux enchères qui prétendent être à Gene ou donné par Gene - cela ne vient pas de la famille, mais de personne très malade et cupide. Je suis désolé pour ceux qui ont acheté n'importe lequel de ce truc (comme la veste de harley, ce n'était celle de Gene).
et bien Kenneth d'Etit Prod qui a filmé les encheres aux texas doit etre ravi !
et moi j'ai toute ma rubrique collection du site principal a refaire,
j'avais failli acheter le reveil, et j'ai raté l'heure de l'enchere
(drole pour l'achat d'un reveil, non ?
)
alors ... merci ....
je signale qu'ily a en ce moment sur Ebay de nouveau les, donc "fausses boucles d'oreille de Darlene) ....
_________________
Vous etes ici sur le forum
VISITEZ LONELY STREET :
GENE VINCENT
--- NEW !! http://genevincentfanclub.weebly.com/  le site
Le Fan Club Lonely Street sur Myspace international :
http://www.myspace.com/genevincentfanclubfr
RETROUVEZ NOUS SUR FACEBOOK !! https://www.facebook.com/pages/GENE-VINCENT-FAN-CLUB/228785458542
Gene's life year by year with pictures !
MAIL Joindre Lonely Street : genevincentfanclub@yahoo.com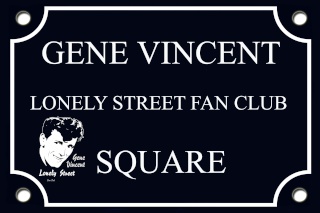 Lee-Loo