Date : 31 déc. 2007, 05:13
"Hi Sugar,
Wishing you a Great new Year, I am sending a BIG HUG for you,Say hello to all the members for me. Thank You for all you have done for the Club.Wish I could be there to bring in the New Year with Everybody.
Dickie"
------------
merci pour traduc Jimmy
.
_________________
Vous etes ici sur le forum
VISITEZ LONELY STREET :
GENE VINCENT
--- NEW !! http://genevincentfanclub.weebly.com/  le site
Le Fan Club Lonely Street sur Myspace international :
http://www.myspace.com/genevincentfanclubfr
RETROUVEZ NOUS SUR FACEBOOK !! http://www.facebook.com/pages/GENE-VINCENT-FAN-CLUB/228785458542
Gene's life year by year with pictures !
MAIL Joindre Lonely Street : genevincentfanclub@yahoo.com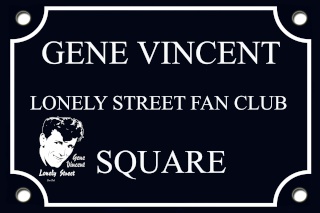 Lee-Loo