bon Dickie apparement souhaite que je contenue a etre le lien
pas de soucis

-e29f-4d80-8459-5b151f00b0a5'>Dickie
Date : 24 nov. 2007, 07:04
Thank You for the E-mail Young Lady. I have sent you a e-mail you can put on the Forum for all the Fans. I always like hearing from you anytime. Keep in touch.
Sending HUGS for you.
Dickie
_________________
Vous etes ici sur le forum
VISITEZ LONELY STREET :
GENE VINCENT
--- NEW !! / http://gene.vincent.fanclub.voila.net/
Le Fan Club Lonely Street sur Myspace international :
http://www.myspace.com/genevincentfanclubfr
RETROUVEZ NOUS SUR FACEBOOK !! http://www.facebook.com/pages/GENE-VINCENT-FAN-CLUB/228785458542
Gene's life year bu year with pictures !
MAIL Joindre Lonely Street : genevincentfrance@yahoo.fr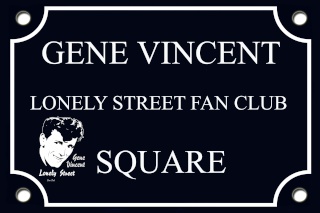 Lee-Loo