Une petite rubrique pour vous mettre en retour, toute l'emotion qui me revient au sujet de Gene sur les videos que j'ai mis en ligne

les plus touchantes


<object><param></param><param></param></object>


Allemagne
That vid made me cry! One of the great( and unfortunately very underappreciated) heros of Rock´n´Roll limping, carrying he´s own guitar by himself, nobody waiting, a little swollen face due to hes alcohol abuse...But always a smile in hes face...
He shure is one of my heros..
If there is a Lord above, please take good care of the one and only Mr. Gene Vincent........
_________________
Vous etes ici sur le forum
VISITEZ LONELY STREET :
GENE VINCENT
--- NEW !! http://genevincentfanclub.weebly.com/  le site
Le Fan Club Lonely Street sur Myspace international :
http://www.myspace.com/genevincentfanclubfr
RETROUVEZ NOUS SUR FACEBOOK !! https://www.facebook.com/pages/GENE-VINCENT-FAN-CLUB/228785458542
Gene's life year by year with pictures !
MAIL Joindre Lonely Street : genevincentfanclub@yahoo.com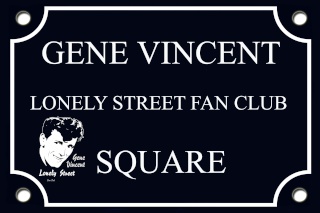 Lee-Loo