SAMEDI 30 JANVIER 2010 20 HEURES /22H
LE SAMEDI 30 JANVIER 1960 GENE VINCENT et EDDIE COCHRAN était en concert au GAUMONT de BRADFORD (Grande Bretagne)
Samedi 30 janvier 2010 de 20 heures à 22 h "spécial GENE VINCENT et EDDIE COCHRAN sur RADIO OLDIES AND ROCK N ROLL
(titres live/ titres des COCHRAN BROTHERS + reprises par les STRAY CATS/HOT CHICKENS/VIKTOR HUGANET ect..)
Puis de 22 heures à 0h "soirée Rockabilly avec CRAZY CAVAN/LEVI DEXTER/CHARLIE HIGHTONE/ARSEN ROULETTE ect...
radio oldies and rock 'n' roll
https://www.facebook.com/l.php?u=http%253A%252F%252Fwww.radionomy.com%252FFR%252FCust%252FListen.aspx%2523%252Fradio-oldies-and-rock--n--roll.aspx&h=eee81857a13057822b0e8c6b6603e1c1&ref=mf
=========================
UNE SPECIALE POUR LES 75 ANS DE GENE LE 11 FEVRIER
ET LE 17 AVRIL POUR LES 50 ANS DE LA DISPARITION D'EDDIE COCHRAN
JE VOUS LE RECONFIRME ----
LEE-LOO
_________________
Vous etes ici sur le forum
VISITEZ LONELY STREET :
GENE VINCENT
--- NEW !! http://genevincentfanclub.weebly.com/  le site
Le Fan Club Lonely Street sur Myspace international :
http://www.myspace.com/genevincentfanclubfr
RETROUVEZ NOUS SUR FACEBOOK !! https://www.facebook.com/pages/GENE-VINCENT-FAN-CLUB/228785458542
Gene's life year by year with pictures !
MAIL Joindre Lonely Street : genevincentfanclub@yahoo.com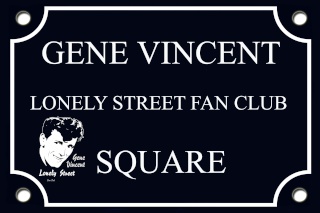 Lee-Loo