Hi Everybody,
hope you are having a fine weekend. Saying hello to you all. Hi Lee-Loo-- I have gotten many e-mails asking if there will ever be a show in France with the remaining "BLUECAPS" ..Sorry to say- I really don't think so now or Later. The Caps will not be playing anymore together. We are getting older and not that many left anymore. I have tried for Months to get something going and received nothing of instrest to us. It would have been nice but will never happen now. Thanks to all of you for your support over the years.Lee-Loo has done a great job for Gene and his Music. Thanks again and drop me a line when you can as I always like to hear from you.
Wishing Lee-Loo and all the Fans the best.Thanks again and keep in touch. Keep cool everybody and until Later.
Dickie Harrell,
The "BLUECAPS""
merci si qqun peut traduire pour tous
_________________
Vous etes ici sur le forum
VISITEZ LONELY STREET :
GENE VINCENT
--- NEW !! http://genevincentfanclub.weebly.com/  le site
Le Fan Club Lonely Street sur Myspace international :
http://www.myspace.com/genevincentfanclubfr
RETROUVEZ NOUS SUR FACEBOOK !! https://www.facebook.com/pages/GENE-VINCENT-FAN-CLUB/228785458542
Gene's life year by year with pictures !
MAIL Joindre Lonely Street : genevincentfanclub@yahoo.com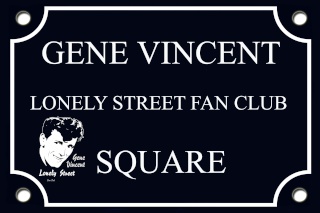 Lee-Loo