A propos d'une photo dans le blog en lien, une personne ne connait pas la source d'une photo
Vu que c ecrit moitié francais, moitié anglais et les indications de la photo uniquement avec des initiales, je ne peux m'adresser directement
je pense qu'ici certain de la meme generation, comprendront mieux pour avoir vecu les memes choses au meme moment
I don't know where this one come from, & the exact date of the picture (early 60's, I think), but I've got it in my collection for years, and I am happy to offer it to you right now, visitors of the "Roll Call" blog. This is a rare picture of Rock & Roll Legend Gene Vincent !
(
X, collection C.B.)http://rollcallblog.blogspot.com/
Je pense que la photo inconnue est du meme jour ou Gene a été pris avec le remplaçant d'Eddie apres l'accident
(juste une supposition que je fais avec un feeling sur le visage de Gene, et en plus la meme chemise)
Gene, Londres 30 avril 60, accompagné du chanteur Jerry Keller, qui remplaçait Eddie
_________________
Vous etes ici sur le forum
VISITEZ LONELY STREET :
GENE VINCENT
--- NEW !! http://genevincentfanclub.weebly.com/  le site
Le Fan Club Lonely Street sur Myspace international :
http://www.myspace.com/genevincentfanclubfr
RETROUVEZ NOUS SUR FACEBOOK !! https://www.facebook.com/pages/GENE-VINCENT-FAN-CLUB/228785458542
Gene's life year by year with pictures !
MAIL Joindre Lonely Street : genevincentfanclub@yahoo.com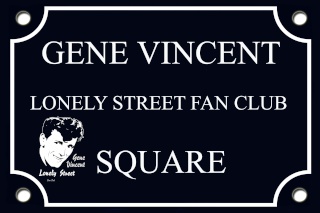 Lee-Loo