J'ai retrouvé qui etait le troisieme homme
non pas sur une autre photo avec Gene comme je le pensais, mais la meme en qualité vraiment mauvaise qu'on m'avait envoyé, par contre elle avait les noms dans la nomination !
Gene & Rory Storm, Johnny Byrne & Chris Wayne.JPG
c'est donc Chris Wayne
qui a accompagné Gene - Chris wayne & The Echoes
par contre sur Lonely j'ai un passage en 61
20 janvier 1961 : Gene est de retour en Angleterre pour une tournée organisée par Don Arden. Il est accompagné par Chris Wayne & The Echoes. Ce périple commence le 23 à l'Adelphi Theater de West Brown. Le 27, il chante à Grimsley et le 28 à l'Imperial de Nelson.
et sur un site parlant de Chris Wayne et The echoes
c aussi 1960
In 1960 Joe featured in Jack Good's new T.V. show 'Boy Meets Girl', which left The Bruvvers at a loose end, so they formed The Echoes bringing in Chris Wayne on vocals and Dave Burns on lead guitar. During 1960 The Echoes worked with Wee Willie Harris and then toured with Conway Twitty, Freddie Cannon and Johnny Preston.
http://www.peteroakman.com/right+frame.html
ça ne nous dit pas de quand date la photo
Gene & Rory Storm, Johnny Byrne & Chris Wayne
_________________
Vous etes ici sur le forum
VISITEZ LONELY STREET :
GENE VINCENT
--- NEW !! http://genevincentfanclub.weebly.com/  le site
Le Fan Club Lonely Street sur Myspace international :
http://www.myspace.com/genevincentfanclubfr
RETROUVEZ NOUS SUR FACEBOOK !! https://www.facebook.com/pages/GENE-VINCENT-FAN-CLUB/228785458542
Gene's life year by year with pictures !
MAIL Joindre Lonely Street : genevincentfanclub@yahoo.com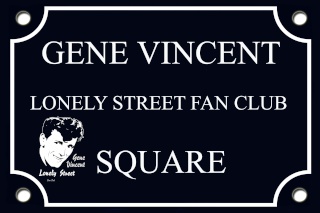 Lee-Loo