Pourquoi ce gars de Californie vend ce disque de 57 si cher ?
Il a koi d'exceptionnel par rapport aux autres qu'on croise sur ebay a des prix moindres ?
GENE VINCENT 1957 HOT ROD GANG EP RECORD
US $850.00
1957 EXTENDED PLAY SOUNDTRACK OF HOT ROD GANG MINT CONDITION-- EAP 1-985 WITH GENE VINCENT. NO SCRATCHES...ONLY PLAYED 1 SIDE 1 TIME.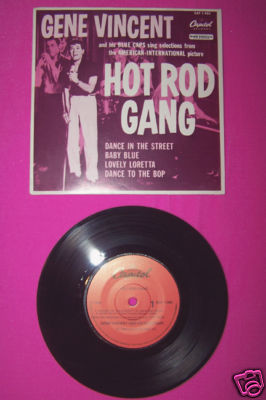 http://cgi.ebay.com/GENE-VINCENT-1957-HOT-ROD-GANG-EP-RECORD_W0QQitemZ220314781124QQihZ012QQcategoryZ433QQcmdZViewItemQQ_trksidZp1742.m153.l1262
-------
c'est le gars qui vend cher ou faut sauter sur les autres occasions?
.
_________________
Vous etes ici sur le forum
VISITEZ LONELY STREET :
GENE VINCENT
--- NEW !! http://genevincentfanclub.weebly.com/  le site
Le Fan Club Lonely Street sur Myspace international :
http://www.myspace.com/genevincentfanclubfr
RETROUVEZ NOUS SUR FACEBOOK !! https://www.facebook.com/pages/GENE-VINCENT-FAN-CLUB/228785458542
Gene's life year by year with pictures !
MAIL Joindre Lonely Street : genevincentfanclub@yahoo.com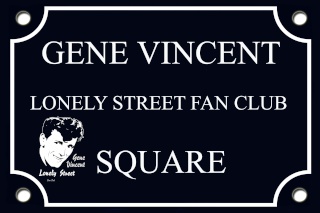 Lee-Loo