Billy Lee Riley remembers recording his first commercial recording in a garage on Fernwood Street in Memphis,...
...engineered by Jack Clement. The record, "Troube Bound" / "Rock With Me baby", was later sold to Sam Phillips and Billy became a Sun Recording Artist in March of 1956.
Billy Lee Riley "The Legendary Sun Performers" 1977 (Charly Rec)
Billy Lee Riley is a rockabilly singer and multi-instrumentalist. An alumni of Sun Records, he was one of the most crazed, unabashed rockers that label had to offer — in the company of Jerry Lee Lewis, Carl Perkins, and Sonny Burgess, that's saying a lot. Proficient at harmonica, guitar, bass, and drums, Riley contributed as a sideman to many a classic Sun session, and his combo the Little Green Men (most notably guitarist Roland Janes and drummer J.M. Van Eaton) in time became the Sun house band. Riley recorded for a number of labels in a variety of styles, especially effective with blues. Though never commercially successful, Riley's Sun recordings of "Flying Saucer Rock 'n' Roll" and "Red Hot" (both covered in wooden renditions by Robert Gordon) remain landmarks of the genre. - his homepage:
http://www.rockabilly.net/billyleeriley/index.shtml
traxfromwax:
1. Red Hot 2. Rock With Me Baby 3. Flyin' Saucers Rock 'N' Roll 4. No Name Girl 5. I Want You Baby 6. Wouldn't You Know 7. Got The Water Boilin' 8. Down By The Riverside 9. Rock With Me Baby 10. That's Right 11. Baby Please Don't Go 12. Open The Door Richard 13. Sun Goin' Down On Frisco 14. Workin' On The River 15. Lookin' For My Baby 16. Pilot Town Louisana
ripped from vinyl in glorious monoloudarama!
Billy Lee Riley "The Legendary Sun Performers"
gitit! pw is: rideyourpony
http://sharebee.com/5f749660
source
http://rideyourpony-twighlightzone.blogspot.com/2007_04_01_archive.html
_________________
Vous etes ici sur le forum
VISITEZ LONELY STREET :
GENE VINCENT
--- NEW !!
http://genevincentfanclub.weebly.com/
le site
Le Fan Club Lonely Street sur Myspace international :
http://www.myspace.com/genevincentfanclubfr
RETROUVEZ NOUS SUR FACEBOOK !!
https://www.facebook.com/pages/GENE-VINCENT-FAN-CLUB/228785458542
Gene's life year by year with pictures !
MAIL Joindre Lonely Street :
genevincentfanclub@yahoo.com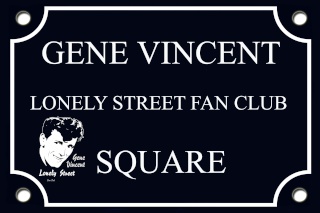 Lee-Loo