Nat King Cole 17 mars 1917 / 15 février 1965
Nat King Cole Né à Montgomery (Alabama) le 17 mars 1917 Décédé à Santa Monica (Californie) le 15 février 1965 Fils d'un pasteur, Nathaniel Adams Cole, dit Nat 'King' Cole, fait ses débuts dans le groupe de son frère, 'Eddi Cole's Solid Swingers'. En 1936, il quitte cette formation pour rejoindre la revue 'Shuffle Along' puis, installé en Californie, il débute une carrière de pianiste soliste. Trois ans plus tard, il crée le trio 'King Cole Swingsters'. La formation swing fait un tabac et décroche une émission quotidienne sur NBC. Pianiste, il enregistre avec les meilleurs jazzmen du moment et participe aux tournées du 'Jazz at the Philarmonic'. Mais le chanteur crooner va bientôt éclipser le pianiste. Il est la vedette d'un disque enregistré avec l'orchestre de Count Basie, enchaîne les tubes... les portes de Hollywood s'ouvrent. Malheureusement un cancer de la gorge l'emporte en pleine gloire. Grand pianiste et inventeur de la formule guitare, piano, chant, Nat 'King' Cole doit à sa voix, aussi à l'aise sur les classiques du jazz que sur les succès de broadway où les rythmes latino-américains, son immense succès auprès du public.
_________________
Vous etes ici sur le forum
VISITEZ LONELY STREET :
GENE VINCENT
--- NEW !! http://genevincentfanclub.weebly.com/  le site
Le Fan Club Lonely Street sur Myspace international :
http://www.myspace.com/genevincentfanclubfr
RETROUVEZ NOUS SUR FACEBOOK !! http://www.facebook.com/pages/GENE-VINCENT-FAN-CLUB/228785458542
Gene's life year by year with pictures !
MAIL Joindre Lonely Street : genevincentfanclub@yahoo.com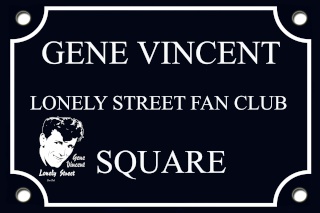 Lee-Loo