ne pas rater ....
source redondo round up
Carl Perkins - Restless: The Columbia Recordings
Carl Perkins
Restless: The Columbia Recordings
Tracks:
1.Pink Pedal Pushers
2.Rockin' Record Hop
3.Jive After Five
4.Just Thought I'd Call
5.Where the Rio De Rosa Flows
6.Because You're Mine
7.That's All Right Mama
8.Pop, Let Me Have the Car
9.Levi Jacket (& a Long Tail Shirt)
10.Honey 'cause I Love You
11.Pointed Toe Shoes
12.When the Moon Comes Over the Mountain
13.L-O-V-E-V-I-L-L-E
14.Sister Twister
15.Hambone
16.All Mama's Children (W/Nrbq)
17.Just Coastin'
18.Restless
Enjoy!!
rapidshare.com Carl_Perkins_-_Restless_the_Columbia_Recordings.zip
_________________
Vous etes ici sur le forum
VISITEZ LONELY STREET :
GENE VINCENT
--- NEW !!
http://genevincentfanclub.weebly.com/
le site
Le Fan Club Lonely Street sur Myspace international :
http://www.myspace.com/genevincentfanclubfr
RETROUVEZ NOUS SUR FACEBOOK !!
https://www.facebook.com/pages/GENE-VINCENT-FAN-CLUB/228785458542
Gene's life year by year with pictures !
MAIL Joindre Lonely Street :
genevincentfanclub@yahoo.com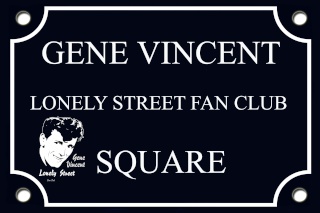 Lee-Loo