Dickie Harrell vous souhaites de bonnes fêtes !
-------------22 déc. 2009 00:21


HI SUGAR,
WISHING YOU AND FAMILY AND MEMBERS WONDERFUL HOLIDAY GREETINGS.
THANKS FOR EVERYTHING AND KEEP IN TOUCH.
HUGS FOR YOU LADY.
DICKIE
THANK YOU AND TELL EVERYONE I SAID THANKS. SENDING Y
OU A BIG ---BIG HUG.
HAPPY HOLIDAYS.
DICKIE
_________________
Vous etes ici sur le forum
VISITEZ LONELY STREET :
GENE VINCENT
--- NEW !! / http://gene.vincent.fanclub.voila.net/
Le Fan Club Lonely Street sur Myspace international :
http://www.myspace.com/genevincentfanclubfr
RETROUVEZ NOUS SUR FACEBOOK !! http://www.facebook.com/pages/GENE-VINCENT-FAN-CLUB/228785458542
Gene's life year bu year with pictures !
MAIL Joindre Lonely Street : genevincentfrance@yahoo.fr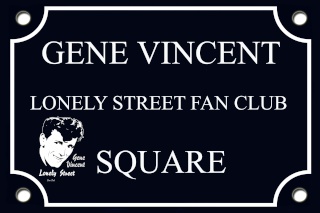 Lee-Loo