Dickie vous repond sur le myspace du fan club
pas trop a l'aise je pense avec les mots francais ici
>> http://www.myspace.com/genevincentfanclubfr
THANKS EVERYBODY FOR THE KIND WORDS AND WISHES. i HAVE A SPECIAL PLACE IN MY HEART FOR ALL OF YOU.
ALSO MANY THANKS FOR KEEPING GENE'S NAME AND MUSIC ALIVE.
LOVE YA,
DICKIE HARRELL
---------------
THANKS DICKIE !!
IT'S A GREAT HONOR
GENE VINCENT FAN CLUB AND MEMBERS HAVE YOU IN CONTACT
AND HAPPY BIRTHDAY AGAIN

_________________
Vous etes ici sur le forum
VISITEZ LONELY STREET :
GENE VINCENT
--- NEW !! / http://gene.vincent.fanclub.voila.net/
Le Fan Club Lonely Street sur Myspace international :
http://www.myspace.com/genevincentfanclubfr
RETROUVEZ NOUS SUR FACEBOOK !! http://www.facebook.com/pages/GENE-VINCENT-FAN-CLUB/228785458542
Gene's life year bu year with pictures !
MAIL Joindre Lonely Street : genevincentfrance@yahoo.fr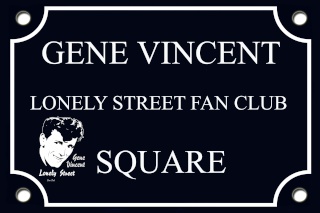 Lee-Loo