QUESTION SUR GENE VINCENT OU ALBUM OU ENREGISTREMENT OU AUTRE....
N'hesitez pas les visiteurs, meme non inscrits sur le forum, vous pouvez poser vos questions ici " cliquez sur repondre"
===========
QUESTION ON GENE VINCENT OR ALBUM OR REGISTRATION OR OTHER ....



Visitors, not listed on the forum, you can ask your questions here "click respond" "repondre"
we can understand and answer you in English

_________________
Vous etes ici sur le forum
VISITEZ LONELY STREET :
GENE VINCENT
--- NEW !! / http://gene.vincent.fanclub.voila.net/
Le Fan Club Lonely Street sur Myspace international :
http://www.myspace.com/genevincentfanclubfr
RETROUVEZ NOUS SUR FACEBOOK !! http://www.facebook.com/pages/GENE-VINCENT-FAN-CLUB/228785458542
Gene's life year bu year with pictures !
MAIL Joindre Lonely Street : genevincentfrance@yahoo.fr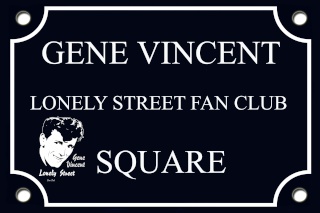 Lee-Loo