Je lui ai demandé la date en pensant qu'il parlait d'un interview peut etre ancien
et ça n'a pas l'air


Sent: Saturday, May 31, 2008 11:53 PM
Subject: Re: (no subject)
Hi Sugar, I really don't know yet, I have already finished it and the Editor is getting it together for print. Will let you know when I hear for sure.
Thanks for the e-mail as it is always nice to hear from you Lady. Sending Two BIG BIG Hugs this time.

Dickie




quelqu'un en sait un peu plus sur ces nouveaux tirages Big Beat???
_________________
Vous etes ici sur le forum
VISITEZ LONELY STREET :
GENE VINCENT
--- NEW !!
http://genevincentfanclub.weebly.com/
le site
Le Fan Club Lonely Street sur Myspace international :
http://www.myspace.com/genevincentfanclubfr
RETROUVEZ NOUS SUR FACEBOOK !!
https://www.facebook.com/pages/GENE-VINCENT-FAN-CLUB/228785458542
Gene's life year by year with pictures !
MAIL Joindre Lonely Street :
genevincentfanclub@yahoo.com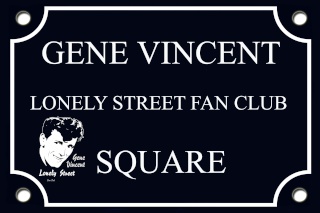 Lee-Loo