Jimmy
Quote :

un jour je suis allé sur you tube par hasard, et j'ai cherché Gene, et les deux premières chansons que j'ai entendu étaient " looking back" et "The day the world turned blue"; ma vie a changé! je n'avais jamais entendu une voix si pleine d'émotion! j'ai acheté la bear family box et j'ai commencé à écouter Gene depuis les années 70 et en remontant vers les années 60 puis la fin des années 50. Je suis tombée amoureuse de lui pour toujours et depuis je collectionne tout ce qui sort sur lui; J'ai presque 40 disques de lui maintenant mais il y en a tellement! Voilà la petite histoire de mon interêt pour Gene ; C'est une honte que ça m'ai pris autant de temps pour m'interresser à lui.
Quote :

One Day by a Chance I go on the "You Tube" Site. and check out for Gene . The first 2 Songs I listen too were "The Day the world turned blue " and "Looking Back". From this Moment my Life Changed! I never heard an emotional Voice like this. I bought the Bear Family Box and started to listen Gene from 1971 and go back through the 60 th and last the 50 th.
After this I fell in Love with him forever! I start to collect everything I can get from him. I have nearly 40 Eps now , but there's still a lot to do..!!!

super hasard

ces deux videos sont des montages que j'ai fait, justement pour faire connaitre ce genre de chanson de Gene

Je recois des commentaires sur youtube sur ces chansons, que certains decouvrent et adorent par la suite, decouvrant un nouveau Gene Vincent pour eux
C'est génial, c'est extactement le but que j'ai
merci pour la traduc Jimmy

encore merci aussi pour ta disponibilité
ça je vais m'en rappeler !
_________________
Vous etes ici sur le forum
VISITEZ LONELY STREET :
GENE VINCENT
--- NEW !!
http://genevincentfanclub.weebly.com/
le site
Le Fan Club Lonely Street sur Myspace international :
http://www.myspace.com/genevincentfanclubfr
RETROUVEZ NOUS SUR FACEBOOK !!
https://www.facebook.com/pages/GENE-VINCENT-FAN-CLUB/228785458542
Gene's life year by year with pictures !
MAIL Joindre Lonely Street :
genevincentfanclub@yahoo.com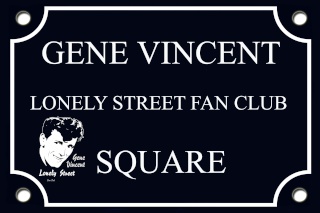 Lee-Loo