pouvez vous me traduire ces deux commentaires de youtube sur le montage que j'ai fait au sujet de la chanson 'the day the word turned blue"
important pour moi car elle me touche vraiment (vraiment)
merci (Jimmy ne revient pas avant Janvier (examens prepa) alors celui qui peut ....
)
What is it about this song? Someone please tell me. This song came out in 1969, the year I was born. I was always curious about his later material, but I think this song may be the best he ever did. I found this a few months ago and I can't seem to get my late cousin out of my mind when I hear it. My cousin also died of alcoholism, at the age of 28. If Gene survived all that and went on, his career would have resurrected in some way and reinvented itself.
___________________
That vid made me cry! One of the great( and unfortunately very underappreciated) heros of Rock´n´Roll limping, carrying he´s own guitar by himself, nobody waiting, a little swollen face due to hes alcohol abuse...But always a smile in hes face...
He shure is one of my heros..
If there is a Lord above, please take good care of the one and only Mr. Gene Vincent........
_________________
Vous etes ici sur le forum
VISITEZ LONELY STREET :
GENE VINCENT
--- NEW !! http://genevincentfanclub.weebly.com/  le site
Le Fan Club Lonely Street sur Myspace international :
http://www.myspace.com/genevincentfanclubfr
RETROUVEZ NOUS SUR FACEBOOK !! http://www.facebook.com/pages/GENE-VINCENT-FAN-CLUB/228785458542
Gene's life year by year with pictures !
MAIL Joindre Lonely Street : genevincentfanclub@yahoo.com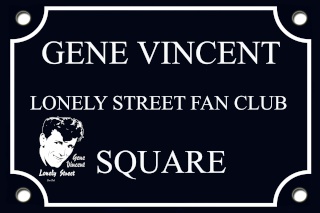 Lee-Loo